KT-22 Last Chair - Closing Day on Saturday
The 'Mothership', Squaw Valley's KT-22, renowned as the 'best chairlift in North America', will celebrate the latest closing in history on Saturday, May 20th at 7pm. Squaw Valley will celebrate the occasion with lift operations until 7pm and a party on the KT Sundeck.
From News Release...
[Olympic Valley, Calif.] May 12, 2017 – Voted best chairlift in North America, KT-22 Express chair at Squaw Valley will celebrate its latest closing in history on Saturday, May 20 at 7pm. The lift will run continuously from 9am to 7pm, with sunset at 8:06pm, allowing skiers and riders to take advantage of late afternoon laps as the sun dips down over the Sierra Nevada. Squaw Valley Alpine Meadows has received 721 inches of snow so far this season, second only to 810 inches in 2010-11, when KT-22 operated through May 8. While KT-22 is anticipated to close on May 20 due to conditions, it will continue to be assessed for the possibility of further operations as Squaw Valley is committed to offering terrain as long as conditions allow. Squaw Valley is the only Tahoe resort operating beyond the month of May, running seven days a week through June 4, weekends in June and July 1-4.  For the first time ever, Squaw Valley plans to operate the Shirley Lake Express chairlift on Saturdays after July 4, as long as conditions allow.
Can't be there for last chair? Watch the SquawCam for live views of KT-22 year-round. Click here to watch now!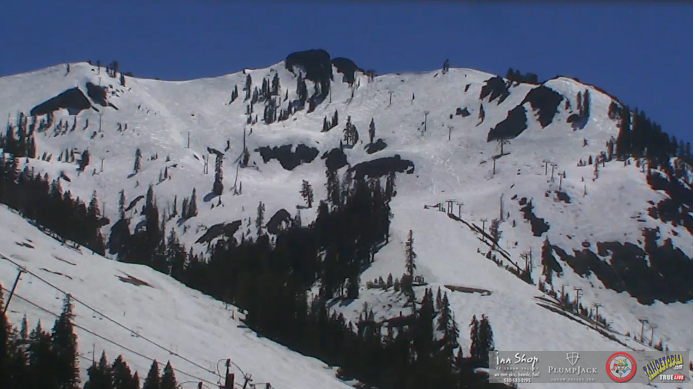 The 2016-17 season has been one for the record books, with the California Department of Water Resources declaring it the wettest water year on record in the northern Sierra Nevada. January 2017 at Squaw Valley Alpine Meadows broke the resort's record for most snow in one month, with 282 inches, followed by the snowiest February ever with another 196 inches. With the Tahoe Basin snowpack currently at more than 300% of average, the Squaw Valley operations team plans to work in conjunction with Mother Nature, as they have all season long, to provide a skiable surface in July and beyond, narrowing the gap between the 2016-17 season and the 2017-18 season.
For more about Squaw Valley, including summer operations and events, visit www.squawalpine.com.