Tahoe City Cobblestone Webcam
This camera, hosted by Hauserman Rental Group, is located at the Cobblestone Mall in the center of Tahoe City, featuring shops, restaurants, the Tahoe Art Haus Cinema and much more!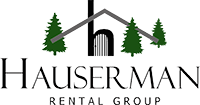 For complete Lake Tahoe Vacation Rental information, visit enjoytahoe.com
NOTE: Please accept our apologies for the occlusion of this webcam.
The incessant snowfall has overtaken the camera's location on the top of Cobblestone bulding.
Rest assured that we will be working to clear the camera as quickly as possible.