Eldorado National Forest Recreation Facility Closures Update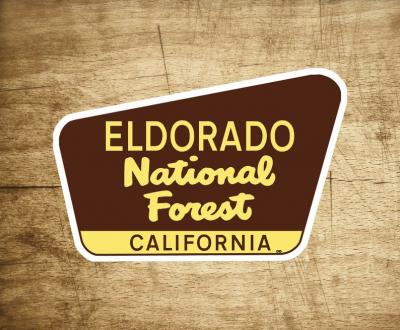 From News Release...
Recreation Facility Closures on the Eldorado National Forest 
PLACERVILLE, Calif. - Developed campgrounds, cabin rentals, picnic areas, public restrooms, boat ramps, and other recreation facilities on the Eldorado National Forest are closed through April 30, 2020, as part of a statewide effort to reduce the spread of COVID-19. A full list of current closures can be found below.
Notifications to those who reserved sites through
recreation.gov 
will be made as soon as possible and refunds will be processed. While designated recreation sites will be closed, the general Forest area including the extensive trail and road system will remain open and available to the public with the exception of unpaved roads.
Please note that unrelated to COVID-19, the
wet weather seasonal closure
for unpaved roads has been extended through April 30. This closure may be lifted before April 30 if weather and soil conditions allow.
In is also important to be aware that trash removal will also be unavailable through April 30, 2020. As always, but with extra emphasis now, we encourage people to "pack it in, pack it out" and "leave no trace" when they visit their national forests. 
As we work through an unpredictable and rapidly changing situation, health and safety is our number one priority. We are committed to continuing to support our communities and fulfill our mission as we all work together to minimize the impacts and spread of COVID-19. 
Current closures are as follows: 
Amador Ranger District 
Bear River Group CG
Caples Lake CG
Caples Lake Boat Ramp
Caples Lake Dam Day use/TH
Carson Pass Sno-Park
Cole Creek CG
Devils Nose Day Use Area
Iron Mountain Sno-Park
Kirkwood Lake CG
Leeks Springs LO
Lumberyard Picnic Site
Martin Meadow CG
Meiss Sno-Park
Middle Fork Cosumnes CG
Mokelumne River CG
Pardoes Point CG
PiPi CG
Shot Rock Vista Day Use Area
South Shore CG
Silver Lake CG
Sugar Pine Point CG
White Azalea CG
Woods Creek Day Use Area
Woods Lake CG
Woods Lake Picnic Day Use Area
Georgetown Ranger District
Bear Creek Day Use
Big Meadow CG
Black Oak Group CG
Brushy Creek Day Use
Dru Barner CG
East Slab Creek Reservoir Day Use Area
Hell Hole Boat Ramp Parking Areas
Hell Hole CG
Hell Hole Vista
Long Canyon Camping Area
Middle Meadows Group CG
Ponderosa Cove Group CG
Stumpy Meadows Boat Ramp and Picnic Area
Stumpy Meadows CG
Traverse Creek Day Use
Upper Hell Hole CG
Pacific Ranger District 
Airport Flat CG
Angel Creek Day Use
Azalea Cove CG
Big Hill Overlook
Big Silver Group CG
Camino Cove CG
Cleveland Corral Information Site
Fashoda CG & Day Use
Gerle Creek CG & Day Use
Icehouse Boat Ramp & Picnic Area
Icehouse CG
Jones Fork CG
Loon Lake Boat Ramp
Loon Lake CG
Loon Lake Chalet
Loon Lake Equestrian
Loon Lake Group CG
Northshore CG
Northwind CG
Pleasant CG
Red Fir Group CG
Robbs Hut Cabin Rental
Silver Creek Group CG
South Fork Group CG
Strawberry Point CG
Sunset CG
Sunset Group CG
Sunset Boat Ramp & Picnic Area
Tells Equestrian CG
Van Vleck Cabin Rental
Wench Creek CG
Wench Creek Group CG
Wentworth Springs CG
West Point Boat Ramp
West Point CG
Wolf Creek CG
Wolf Creek Group CG
Wrights Lake Area (CGS, THs, Day Use, etc)
Yellowjacket CG
Yellowjacket Boat Ramp
Placerville Ranger District 
Caples Creek Equestrian CG
Sly Guard Cabin Rental
Bridal Veil Picnic and Group Cg
Capps Crossing CG
Sand Flat CG
China Flat Day Use
China Flat CG
Harvey West Cabin
Silver Fork CG
Lovers Leap CG & Day Use Area
Pyramid Creek TH/Day Use
Echo Lake Sno-Park
For addtional information on recreation status, please visit the forest
website
or contact our Virtual Services offices between the hours of 8:00 am and 4:30 pm Monday through Friday:
Forest Supervisor's Office - 530-303-2412
Georgetown Ranger District – 530-334-6477
Placerville/Pacific Ranger District - 916-500-4712
Amador Ranger District – 209-259-3774
###