Tahoe Ski Music Pioneer Returns With New Single, 'I Love KT'
 Over thirty years after modern-day ski music was born with the release of his 1985 vinyl EP, titled "Ski Patrol", local Tahoe-based snow reporter, entrepreneur and musician Eric T. Brandt, aka: "Eric T." has released a new single, "I Love KT".
The high-energy, hard-rock track was produced as an anthem for the worldwide ski and snowboard community that cherishes and worships the slopes of Palisades Tahoe's renowned peak, KT-22.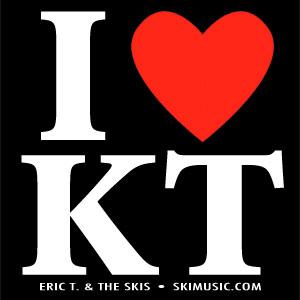 "Palisades Tahoe and KT-22 deserve their own tune reflecting the incredible and ever-growing tribe of skiers and snowboarders that refer to KT-22 as 'the mothership'", says Brandt.   
Get a FREE 'I Love KT' sticker! - see below...

'Every mornin', it's always the same. The mothership is callin' my name', go the opening lyrics (SEE COMPLETE LYRICS BELOW). The song also references the ongoing updates and changes at the resort with lines like 'as everything changes, it stays the same' referring to the idea that, as Brandt says, "while there will always be changes, the mountain itself, which is the core attraction, remains in tact."

A long time Palisades Tahoe skier, Brandt, former Director of Marketing at the resort, now a digital media entrepreneur, shares a strong, personal love for the mountain. "It's really a centerpiece in my life - the people, the mountain, the whole scene is one of a kind," says Brandt. "I've spent the majority of my life here and really do love it!"

Brandt's development of ski music began in the early 1980s while working in Malibu, CA. with the Surf Punks' and producer Dennis Dragon. "Having roots in Tahoe, I loved skiing, and felt that as surfing has surf music, skiing culture deserved its own genre," Brandt states. His release of the EP "Ski Patrol" in 1985, and the 2005 reissue CD "Ski Patrol Revisited" featured multiple novelty songs "about the "fun, good people, and good times that draw us to the snow," including one-of-a-kind tunes like 'Short Skis Suck', 'Unwanted Binding Release', and the ski party anthem, 'Ski Naked.'
His early efforts led Brandt to work with Warren Miller, where in addition to shooting film for Warren's movies, he produced the title songs for three of Miller's classic 1980 films including "Steep & Deep", as well as enjoyed a long tenure as a studio engineer with musician and guitarist Don Felder, formerly of the Eagles.
"The truth is," he says, "This whimsical ski music project has opened doors for me my whole life. I'm really excited to kickstart it again."

"I Love KT" is available as a digital download on iTunes, Google Music, Soundcloud, skimusic.com, and other online music outlets.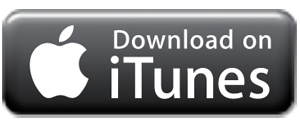 To request a free 'I Love KT' sticker, click here.
I Love KT
by Eric T. & the Skis

Every morning, it's always the same. The mothership is callin' my name.
Out the door, I'm ready to go. Take the stage for the big snow show.

I ain't the first, and won't be the last. Every mountain has its stories and past.
22 kick turns is all it took. Just one run and we all got hooked.

As everything changes, it stays the same…

I love KT ( we love it!)
I love KT ( we love it!)

First chair, run after run. Bell to bell before I'm done.
from Oly Lady to the West Face, If you're born to ride, this is the place.

So many souls and spirits around. Ain't nothin like it - nowhere to be found.
So step right up now and  choose your line. But pay your respects, 'cause this is the shrine.

No matter what changes, it stays the same...

I love KT ( we love it!)
I love KT ( we love it!)

Oooohhh, they call it Sqwallywood.
Mmmmm, welcome to the show.

You got the…
West Face
Eagles Nest
Dead Tree
The Alternates
Nose to Fingers
Chute 75
Come on! Keep the dream alive! I love KT!

Music & Lyrics by Eric T. Brandt  ©2016 SkiMusic.com
For additional information, contact Eric Brandt at 530-386-2860 or erict@skimusic.com.