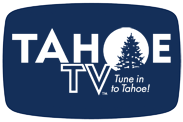 Tahoetopia.com is the online portal component of Tahoe TV, a locally owned and operated multi-media information network. The largest independent media network in Lake Tahoe, Tahoe TV is a central source for information about Lake Tahoe, providing continuously updated, locally-focused information of interest to area residents and visitors.
For complete information about Tahoe TV, including programming, the Lake Tahoe Visitor Network, and advertising opportunities, visit TahoeTV.tv
Lake Tahoe Webcams
Our network of webcams, currently operating around the region, provides both scenic and practical live, updated images containing useful and vital visual information, including traffic status from key areas of concern.
Traffic Cams: Tahoe TV's traffic cameras provide valuable visual information to millions of website visitors each year, and help both residents and visitors plan their travels around the Lake Tahoe region.
Scenic Cams: There is perhaps no more beautiful place in the world and our network of scenic webcams, placed at popular locations around Lake Tahoe and Truckee allow people to "visit Lake Tahoe and Truckee anytime, from anywhere." Current locations include Sunnyside Resort, Tahoe City Marina/Jake's, River Ranch, Downtown Truckee, Kings Beach, Palisades Tahoe USA, and more.
Tahoe TV's network is completely supported by our advertisers and sponsors. We appreciate and depend on their support for our continuing services. For advertising and sponsorship information, please click here.
We welcome your comments and suggestions. Please feel free to contact us if you have any questions or would be interested in partnering with us.