BONUS GUEST CAM! Take a look at Friday Harbor, WA.!
Tahoetopia.com is excited to offer our viewers a look at a new destination to explore - the San Juan Islands in Washington! This guest webcam is courtesy of our friends at Kenmore Air, providing travelers with spectacular airborn transportation to and from Friday Harbor from around the Northwest.
It's no secret that Friday Harbor has a place in the hearts of many Tahoe lovers, and we're proud to be helping open the door to this fantastic place, where our webcam adventures actually began!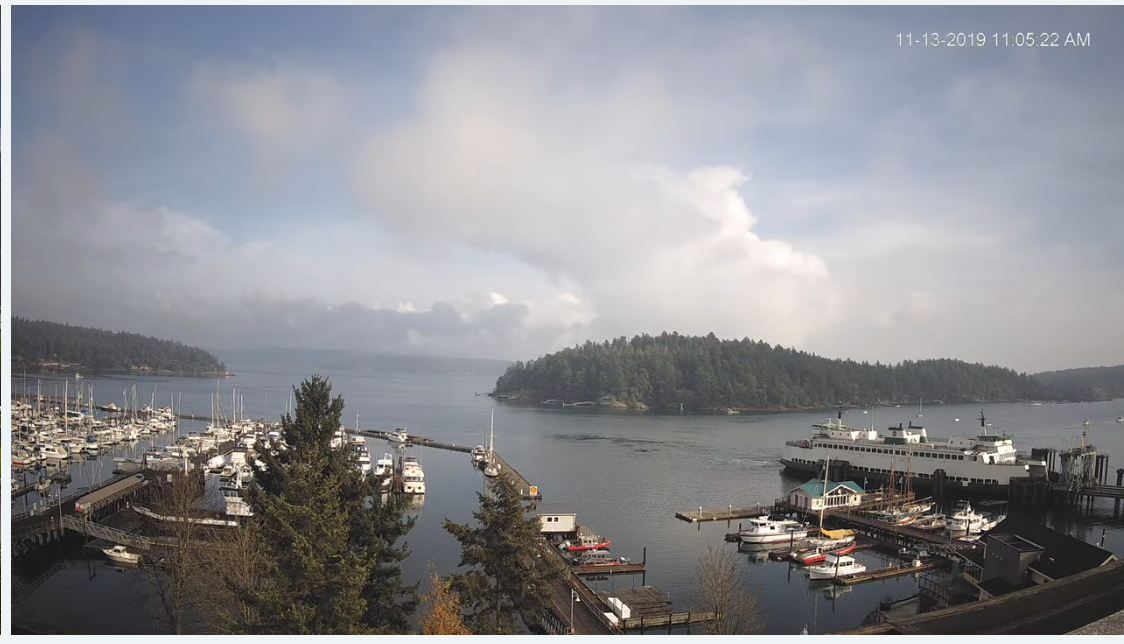 Truth be told, Friday Harbor was the birthplace of what would eventually become Tahoetopia.com. The Port of Friday Harbor and the Ferry Landing for Washington State Ferries, were the site of first webcam views we launched, all the way back in 1997! Back then, it was dialup connections and static images. Now, thanks to the forward thinking of Kenmore Air, the San Juan Islands webcam network, known as IslandCam, is alive and well, with multiple high quality webcams (like this one) in place at some of the San Juan Islands' most notable destinations.
Tahoetopia.com is wxcited to tease you with what we hope will become a new favorite of the webcam destinations you visit.  CLICK HERE to watch the Friday Harbor Cam - LIVE!!
For Kenmore Air flight information and reservations, CLICK HERE!
In the short term, enjoy checking in on this wonderful view of Friday Harbor. Check the ferries, Watch Kenmore Air seaplanes take off and land, and numerous boats and watercraft, as well as the weather!  Stay tuned for updates and more about this exciting development.
Thanks for your interest and support!
- Eric T. and the Tahoetopia/Destination Media/Western Webcams Team