Squaw Valley - Main Plaza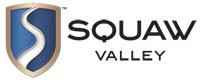 Looking down at the brand new main plaza between the Village at Squaw Valley and the Funitel building. The new ticket building and main rental shop are at the top of the frame.
Visit Squaw.com to view all of Squaw Valley's webcams,
including the controllable Ubercam.