Snowfest
North Lake Tahoe Snowfest - Mountain Mardi Gras. A ten day celebration of winter's transition into spring, held every spring since 1981.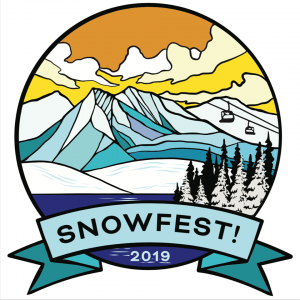 February 28, 2019 to March 10, 2019
"SnowFest!" consists of many wonderful events throughout the North Lake Tahoe area including a torchlight parade, laser show and fireworks, parades, pancake breakfasts, concerts, bar parties, ski races, dog and pet events, an ice-cream eating contest, a luau, Mardi Gras party, ice carving, a polar bear swim and much more. It is truly an opportunity to go out and play with friends, neighbors and visitors.
"SnowFest!" provides a venue for fundraising and educational events for many of the area non-profit organizations.
CALENDAR OF EVENTS
Feb 28...Kickoff Party & Queen Coronation at Gar Woods.
Mar 1...Tahoe City Parade Central
Mar 1...Blake-Apalooza at Blue Agave
Mar 2...NTFPDs Pancake Breakfast
Mar 2...Tahoe City Parade
Mar 2...Post Parade Party at Pete n' Peters
Mar 2...31st Annual Polar Bear Swim at Gar Woods
Mar 3...Dog Pull
Mar 3... Annual Luau at Sunnyside
Mar 3...Fireworks in Tahoe City
Mar 4...5th Annual Clam Bake at Za's
Mar 5...Bar Olympics at Pete n' Peters
Mar 8...11th Annual Ribfest at Bridetenders
Mar 9...NTPUDs Pancake Breakfast
Mar 9...Kings Beach Parade hosted by NTBA
Mar 10...Snow Sculpture Contest at River Ranch