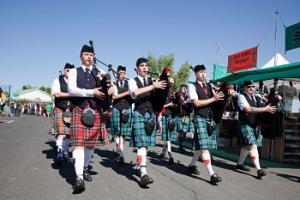 October 7, 2017 to October 8, 2017
Celtic Celebration, Inc. is a 501(c)3 non-profit cultural programming and heritage organization that produces the annual Reno Celtic Celebration. This year marked our 25th event. The Celtic Celebration was started 25 years ago by Fitzgerald's Casino/Hotel. It began as a Celtic New Year celebration during Samhain (Halloween, the beginning of winter on the Celtic calendar).
For several years is was operated as a gated event at the Reno Livestock & Events Center. Then it became a free event in Wingfield Park in July , as a part of ARTOWN, for the next several years. 2007 marked a return to the fall and a new venue as well – beautiful Bartley Ranch Regional Park.
The Reno Celtic Celebration is presented as a community and family event that is suitable and safe for all ages and sensibilities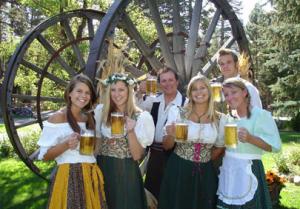 October 7, 2017 to October 8, 2017
Oktoberfest at Lake Tahoe - the yearly celebration of all things German – is in its 23rd year at Camp Richardson Historic Resort and Marina October 7 & 8, 2017.
Oktoberfest Activities include German food and desserts, an owner and dog dress up contest, craft booths, face painting, pumpkin patch, balloon art, bouncy house, bungee platform, climbing wall, live music featuring the polka styling's of the "Gruber Family Band," and the event's ever popular beer and wine garden. Other contests during the two-day festival range from beer stein holding to yodeling, with winners receiving gift certificates for food, activities and lodging at the resort. Food and beer can be purchased with Camp Richardson's Oktoberfest tickets that are on sale behind the hotel at the event. Entry and parking are free.
Pages