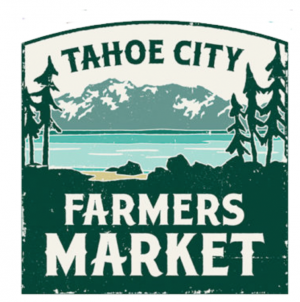 Repeats every week every Thursday until Thu Oct 08 2020.
October 8, 2020
Join us for the Tahoe City Farmers Market every Thursday from May 14, 2020 – October 8, 2020. 22 weeks of community fun! Enjoy fresh local produce, and our local Tahoe City community at the Thursday morning Farmers' Market.
IMPORTANT!  COVID-19 GUIDELINES, RULES & RESTRICTIONS:
The Tahoe City Farmers Market will be returning this year with a few changes in the midst of the Covid-19 Pandemic Restrictions. Some helpful tips for those shopping the farmers market:
• Please cover your face
Be mindful of social distancing
Keep 6 feet apart
One shopper per household
No onsite consumption of food or beverages.

SCHEDULE & LOCATION
The Tahoe City Farmer's Market is held at the Commons Beach parking lot.  NOTE: There is no parking in the Commons Beach lot on Farmer's Market Thursday mornings. PLEASE: Take the bus, get dropped off, carpool, walk, ride your bike... If you must drive, please park in public parking lots - NOT private business lots.
HOURS: 8:00 am - 1:00 pm
For more information and listings of other area Farmer's Markets, visit http://www.foothillfarmersmarket.com.
Pages